Partner With Us



Robust Management Tools

Manage bundles, roles and permissions, users and more from one central location makes reselling Weebly a breeze.

Flexible & Customizable

Bundle Weebly with your products to create the most appealing offer that includes a best-in-class website builder.




MARKETING TOOLS

A Marketing Kit, Brand Guidelines and all the content you need to build your Sales and Marketing materials are readily available.

AVAILABLE IN 15 LANGUAGES

Weebly is available in 15 languages to support your customers all over the world.

YOU HOST, OR WE HOST

It's up to you. Host all published sites on your servers, or host it on ours. We don't require any on-premise servers or additional cost.

SUPPORT

You and your clients have the Weebly community by your side with 1-1 customer support, detailed documentation, help articles, videos, live webcasts and more.
Simple & Fast Integration Options
We built a number of great tools and plugins to make getting started with Weebly a headache-free process. There are cPanel, WHMCS and APS plugins, plus a set of robust RESTful APIs to get you up and running fast.

Powerful, Intuitive Editor
Your customers can create a site in minutes with Weebly's clear and intuitive interface. Give them the power and flexibility they need on a platform that over 40 million people love to use, with a variety of themes and layouts to build a website in minutes.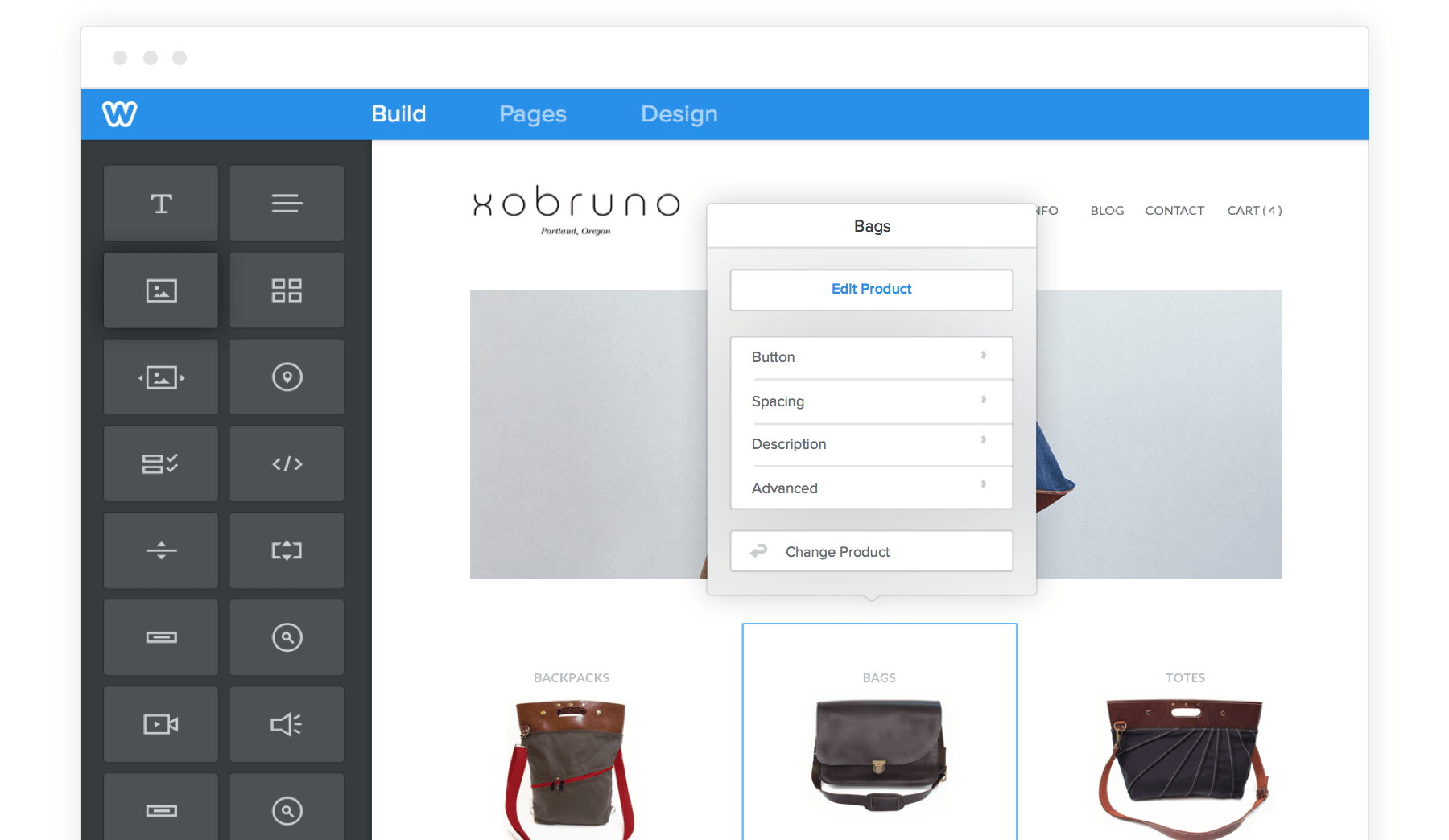 Modern, Mobile Responsive Themes
With a variety of modern, stunning themes, your customers can create a professional looking online store, blog or website that will scale across all mobile devices.
eCommerce
Your clients can showcase their business and start selling online with a full suite of eCommerce features. Add powerful marketing tools like a custom email address and domain to take your professional brand to the next level.
Join successful companies that resell Weebly










Let's Work Together
Weebly for Hosts empowers companies of any size to advance beyond the limits of traditional website creation.
It's time to get started.